About Us
RBC Group's foundation is built on a deep-rooted commitment to serving our customers by providing exceptional services — our unparalleled wealth of experience, passion for innovation, and the agility of our infrastructure is a winning combination that enhances our ability to deliver industry-leading solutions.
Our Mission
It is our overarching mission to sustainably operate at the vanguard of every industry, offer unparalleled value to our customers, and to uphold the highest standards of integrity, social responsibility, and accountability.
Our Values
Integrity • Excellence • Sustainability

At RBC Group, everything we do is driven by these principles, which define our character and culture, and are ingrained in the way we operate; they have been at the core of our business since its inception. These enduring qualities are the shared beliefs that we bring to our professional and personal conduct. They are a fundamental strength of our business.
RBC Group provides …
A range of fully-integrated, best-in-class services for companies across a wide plethora of industries. Underpinned by our distinguished operational excellence, and complemented by our innovation, state-of-the-art technology, and collaborative partnerships — we develop bespoke, end-to-end solutions and implement them flawlessly to help our customers optimise the economic, operational and environmental performance of their operations.
The services we offer include automated retail, manufacturing, technology, asset management, payment solutions, and integrated logistics, and we have a particular focus on the specialist requirements of the vending, hospitality, catering, communications, and finance sectors.
Capability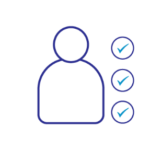 As a result of our significant experience across a wide range of industries, and assembling the latest technology under one roof, we operate at the very vanguard of numerous services — we're uniquely positioned to seamlessly offer an all-in-one and fully-managed proposition: we can manufacture, deliver, install, replenish, and service all of our products.
Infrastructure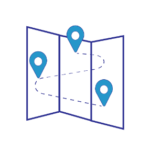 Our sprawling 144,000 sq ft site nestled in the heart of Old Dalby, Leicester is Europe's largest remanufacturing facility, and our expansive and robust network — with strategically-placed depots across the span of the UK, including in Milton Keynes, Manchester, Leicester, Bristol and Scotland — affords us a local, regional, and national presence.
Innovation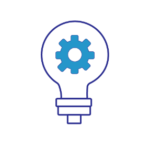 Innovation is in our DNA and it permeates through every facet of our business. We push boundaries through industry-leading ideas and dynamically anticipating and adapting to change — our profound passion for investing in pioneering concepts and forging cutting-edge advances ensures we always remain at the forefront.
Sustainability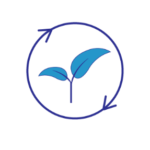 We have a deep responsibility to leave the world a better place for the generations to come — it is incumbent on us to act with integrity, and it's why sustainability is the underlying principle in all we do. We are convinced that our success is about more than simply our performance — it's about our social, environmental, and economic impact as well.
Technology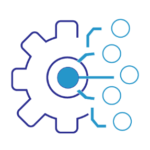 We harness state-of-the-art technology to adopt a methodical, fact-based approach to problem-solving; with the availability of more data than ever before, many companies are in a state of information overload — we extract the critical details and transform them into tangible, guiding insights to create sophisticated, straightforward solutions.
People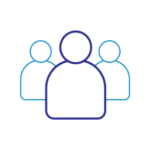 We've assembled a team of the industry's most accomplished designers and engineers. The employees in our business have wide-ranging areas of expertise, but they all share a strong commitment to uphold the highest standards of integrity, responsibility, and accountability — and are dedicated to cultivating our customer-focused culture.
Expertise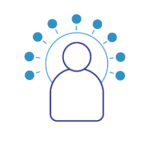 A great deal has changed in our 30 years in business, but we are renowned for providing flexible solutions to complex problems: as we've added new services and entered new industries, we've remained dedicated to improving ourselves, consistently delivering value to our customers, and becoming the most trusted leader in the sectors we serve.
RBC Group offers a range of comprehensive, fully-integrated services to companies all around the world. With our significant expertise in highly-regulated environments and sectors, we're able to execute and deliver the design and implementation of services with a range of scale and complexity.