Our Warehousing Solutions
Our Warehousing Solutions offer a broad range of secure storage management for a multitude of industry sectors.
With over 200,000 sq. ft of secure warehousing and customised asset tracking for a multitude of industry sectors.
Container and stock receipt
Visual inspections
Storage
Pick, pack and fulfilment services
Assembly, configuration and PDI service
Barcode scanning
Bespoke asset tracking, specification, model and serial numbers
24-hour manned security and CCTV
WEEE waste recycling and disposal
Working with Global Businesses
We have over 200,000 sq. ft of warehouse space and 20,000 sq. ft of staging centres strategically placed across the United Kingdom.
Our infrastructure is second-to-none, and each warehouse is secured to the highest possible standard, with security-controlled access and 24/7 monitored CCTV.
Asset Management Technology and Tracking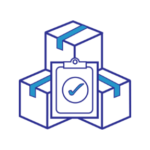 To support our warehousing solutions, our industry-leading software and barcode scanning allows you to track items' complete history, current location and status.
Customisation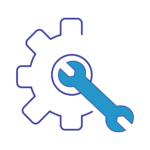 Our software is designed and managed in-house, and we can offer seamless integration with customers' systems for complete transparency.
Automated reporting provides our customers with the very latest information in order to manage their stock.
We have devoted many resources and made significant investments in developing an end-to–end asset warehousing solution.
Our customised tracking system comprehensively maintains efficiency, reduces waste, and offers complete visibility for all equipment and assets.
per year
over
0
Warehouse Movements