Welcome to RBC Group
What We Do
---
We design and implement end-to-end, innovative solutions in automated retail, manufacturing, technology, asset management, payment solutions, and integrated logistics. 
With roots in logistics, our business has evolved through a confluence of organic growth, strategic acquisitions, and continued investment.
Our industry-leading services
Our Services
Manufacturing
At RBC Group, we offer a complete solution by designing, engineering, and building pioneering machines across a wide range of industries. We have state-of-the-art technology, unrivalled expertise across all facets of the manufacturing process, and a profound passion to invest in pioneering ideas, forge industry-leading advances, and manufacture bespoke, cutting-edge apparatus across many sectors.
Find Out More
Remanufacturing
Sustainability is a core principle at RBC Group, and remanufacturing — which is the careful process of deconstructing, repairing, and restoring an old product to a new condition — is instrumental to a circular economy. It offers manifold benefits — including of an economic nature — and the process is much less harmful to the environment than conventional manufacturing.
Find Out More
Warehousing Solutions
In a rapidly-evolving world, we acutely recognise the need for our customers to respond adeptly to changing market conditions — and it's why we've devoted significant resources and investment in developing a full-service, end-to-end asset management service that comprehensively maintains efficiency, reduces waste, and offers complete visibility for all equipment and assets under our control.
Find Out More
Logistics
At RBC Group, the foundation of our business is in logistics: we specialise in providing an innovative, agile, and streamlined service which is rooted in our customers' vision and aligned with their strategic objectives. Innovation is in our DNA, and — working in concert with our clients — we are uniquely positioned to drive efficiency, reduce cost, and add value by implementing bespoke solutions that are most conducive to their needs.
Find Out More
Technology
We harness state-of-the-art technology to adopt a methodical, fact-based approach to problem solving; with the availability of more data than ever before, many companies are in a state of information overload — we extract the critical details and transform them into tangible, guiding insights to create sophisticated, straightforward solutions.
Unattended Retail
At RBC Group, we've innovatively forged a new paradigm by developing a series of modular, integrated structures — replete with our proprietary technology — that can serve as autonomous micro-markets and offer the next generation of turnkey retailing. Our solution increases operational efficiencies, and facilitates an intuitive, simple, and enhanced experience for the consumer.
Find Out More
Payment Solutions
We've meticulously designed an industry-leading, all-in-one payment service which eliminates needless complexity and will empower you to scale faster and more efficiently. By establishing key partnerships with the industry's most reliable and trusted providers, we've simplified the payment process dramatically to create a seamless experience and developed a singular payment solution with unmatched functionality and the most advanced features. Our comprehensive offering is robust, flexible, and can be easily integrated.
Sustainability
From the very inception of our company, RBC Group has sought to serve as a responsible business with a longstanding and enduring commitment to instilling social responsibility into every facet of our work, and reflecting this deeply held conviction — sustainability sits at the heart of everything we do.
Find Out More
Technical Field Services
In order to provide an end-to-end solution to our customers, we've harnessed the latest technology to develop a technical field service division that's unparalleled in the vending, HoReCa, and refrigeration sector.
Find Out More
Charity Fundraising
We are fundamentally transforming the world of fundraising — our state-of-the-art technology has been carefully designed to accommodate an increasingly cashless society. Utilising the latest advancements, we're a company committed to building revolutionary machines to empower charities all over the world. We believe that truly innovative products leave their mark on humanity — and not on the planet.
Latest News
15.02.2022
Service station customers can now enjoy Mr Lee's products, all at the tap of a screen.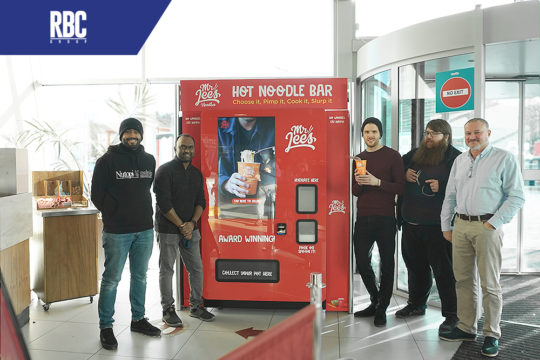 17.11.2021
Initial trial with Unilever and ASDA for our innovative iRefill/iReturn Stations has been a success.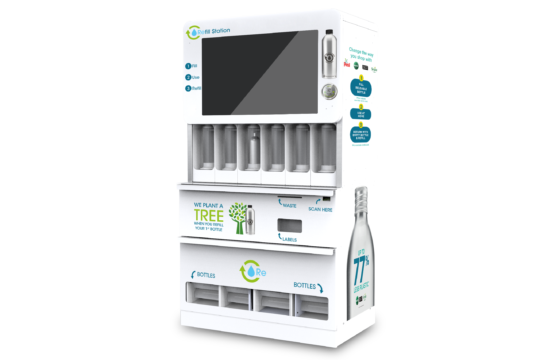 08.03.2021
We're thrilled to announce that this year we've been shortlisted for not one, but two Vendies awards!