We are delighted to announce a new strategic partnership with Payter — one of the world's leading providers of contactless, NFC, and cashless technology.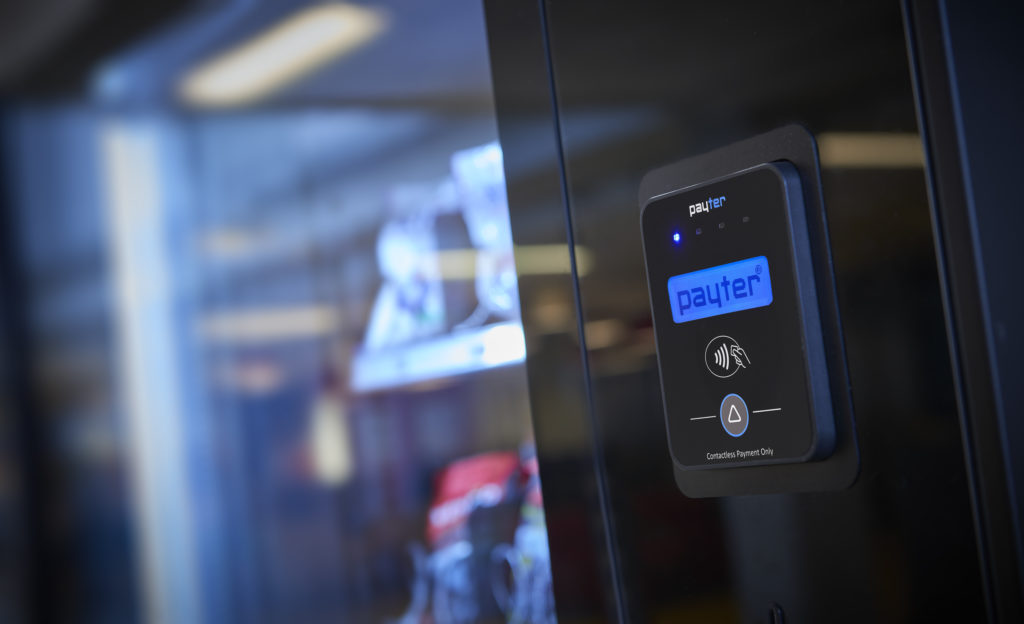 RBC Group's devotion to delivering excellence behoves us to work in close collaboration with other pioneers. In addition, our combined expertise enables us in offering the most superlative solutions for our customers' immediate needs — and future aspirations.
The United Kingdom's shift away from cash is irrefutable.
According to UK Finance, consumers now only use cash for three in every ten transactions. Furthermore, the number of contactless payments made in 2018 surged by 31% to reach 7.4 billion.
Payter has been at the frontier of this change. Moreover, with the largest contactless payments pilot in Europe, their innovative technology is the safest, most efficient, and second-to-none.
Our partnership with Payter has enabled us to establish our all-in-one Payment Solutions service.
We've developed a comprehensive, secure, and unified offering. Therefore, by eliminating needless complexity, we will empower our customers to scale faster and more efficiently.
Existing services consist of a patchwork of antiquated systems built on outdated technology. However, our Payment Solutions service was designed to serve as a singular solution: by simplifying workflow, performing seamlessly, and integrating with ease.
With our industry-leading solution:
Daily bank transfers – funds are processed into your account within 2 days.  

You're never alone with our dedicated support team. Our

reliable and highly-trained staff are available to help with any

queries.  

Guaranteed a seamless set-up process – we offer a comprehensive onboarding for your bespoke portal configuration. 

Hardware with state-of-the-art technology. With proven, tested, and pioneering payment terminals our solution

ensures best-in-class reliability. 
? "With technology playing a critical role in automated retail, we're accelerating the development of our next-generation advancements across our entire product range. As a result, contactless payments are an integral part of our exciting plans ahead.
This partnership is a powerful combination. In particular, integrating Payter's pioneering technology with RBC Group's industry-leading machines will unlock the full potential of the new cashless landscape for our customers. Besides, Payter's deep engineering expertise and collaborative approach is uniquely complementary to how we operate."
— Alan Wick
Group Sales Director
RBC Group
? "I'm delighted to announce this partnership with RBC Group. The payment technology from Payter in combination with the innovation from RBC Group will create real value in this fast-evolving vending market. I look forward to supporting RBC Group with their growth in the UK and across Europe."
— Ben Stocker
Vice President of Global Sales
Payter