AVA members who visit RBC Group HQ for the scheduled can look forward to so much more.
RBC has been working on a concept with partner URtoGo called 'Pit Stop'. A stand-alone unattended retail outlet designed to sit alongside electric vehicle charging points. Offering high quality food and drink,
Pit Stop will enhance the charging experience and as more and more drivers turn away from fossil fuels, they will become a familiar part of everyday life in the UK.
Described as 'an aircraft lounge experience', a fully-functioning Pit Stop has been built on site at Old Dalby, so you can walk in and sample for yourself the future of vending.
What to expect on the day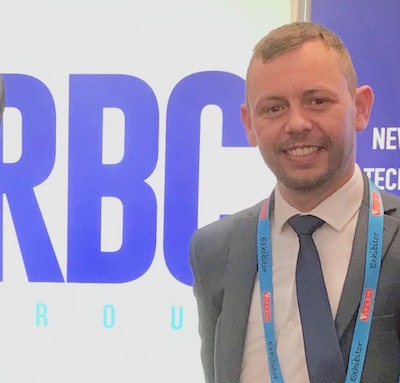 Alan Wick
There'll will also be an opportunity for AVA members to tour the facility, in which upwards of 10,000 coffee and vending machines are re-manufactured each and every year.
At the heart of the operation is a bespoke management software system that allows operatives to locate any machine at any stage of its journey through the planet.
Tyler Smith, the latest recruit to the AVA's Futures Group, will be on hand to demonstrate the software and to answer your questions.
RBC will also have breaking news to share with AVA members: the company is about to launch as a machine manufacturer, designing and building on site embracing the sharp-end of technology and offering a 'cradle to cradle' service to build, deliver, install, service, uplift, refurbish and repeat.
Supporting our equipment will be a market leading telemetric solution, developed in house in partnership with Vendsmart.
'This technology gives you the basics AVA Members might expect from telemetry – but that's not all', Alan Wick said. 'Our machines will accept payment via contactless, app or QR code. They deliver additional revenue streams thanks to on-screen marketing; they incorporate push notifications and loyalty schemes to increase usage.
Our ethos is 'why use three or four pieces of hardware when one will do everything?
'In addition this system automatically detects, through sensors and microphones, any errors before they happen, creating a preventative maintenance scenario. In the event of a machine failure, our software automatically summons the nearest engineer along with which part is required to solve the problem',
Alan added. 'Machine downtime is radically reduced.'
You may say Old Dalby is off the beaten track and you'd be right; but what's happening out in the sticks takes vending to a different planet, so, AVA members – think of it as a short cut to the future.
AVA LIVE: ON THE ROAD
20th November, 2019
RBC Group
Unit 3 Old Dalby Trading Estate
Station Road, Old Dalby
Melton, Mowbray
LE14 3NJ
1:00pm. AVA Members only.
More on Planet Vending