To accommodate an increasingly digital and cashless society, our team of designers have worked meticulously in developing a state-of-the-art iGive Donation Kiosk.
We want to empower charities in the modern age.
Our iGive is a freestanding kiosk with a fully customisable fundraising platform designed to effortlessly facilitate charitable giving.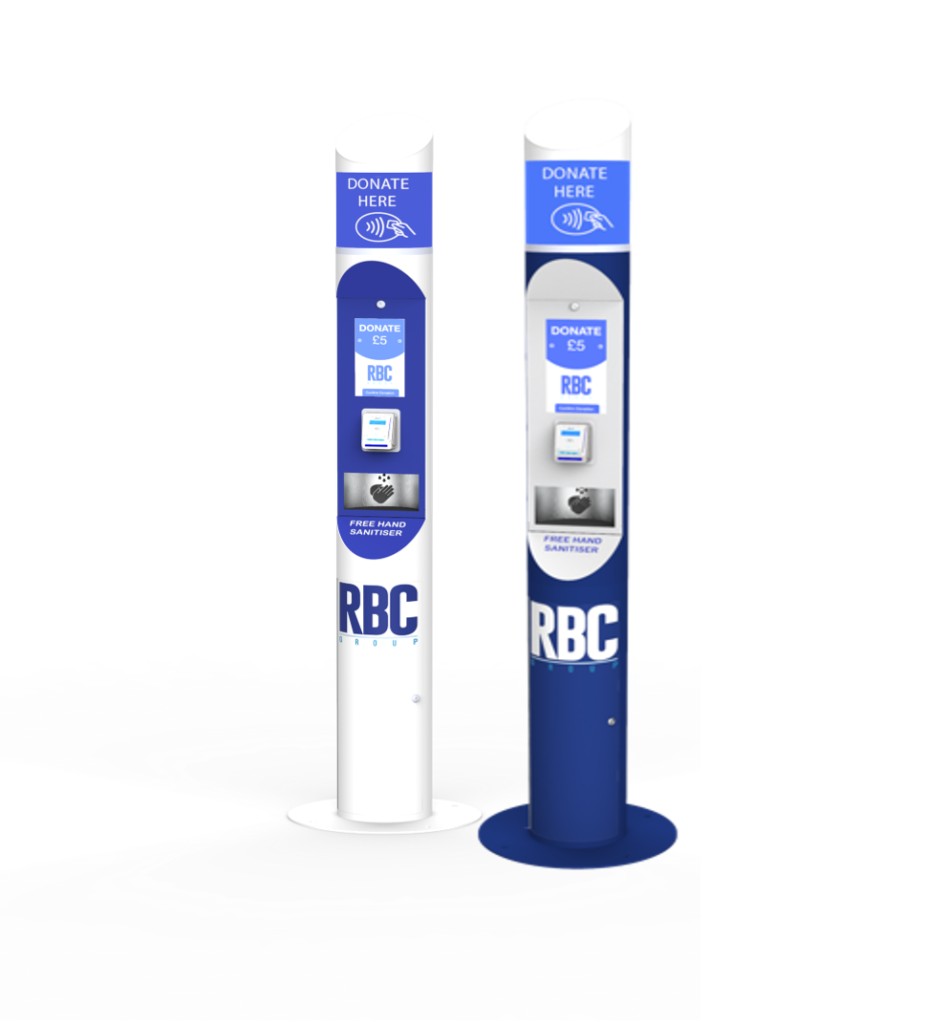 With the impact Covid-19 has inflicted on wider society, the kiosk also includes a seamlessly integrated touch-free hand sanitiser dispenser.
In partnership with cosmetics brand Beauty Kitchen who have developed the medical grade alcohol spray or gel organic vegan sanitiser.

The iGive Donation Kiosk presents the new age of fundraising
Display detailed digital information with high-definition videos and photographs to run dynamic fundraising campaigns.

Contactless donations in a variety of customised monetary values.

Donations reconciliations along with detailed telemetry analytics.

Customise the branding and digital display for your chosen charities and companies.
Delivery and installation, fully managed technical service, supply of antimicrobial hand sanitiser, automated refilling service, dedicated software support, and advanced payment solutions.
Please contact us today to learn more