We are very much delighted to have recently featured on Planet Vending's website news feed. The article explains our plans for the future and expansion of our services to cover a National Field Service division.
RBC Group have recently appointed Sean Hurley as Technical Field Technical Manager.
With Sean's vast industry knowledge he also brings a wealth of experience to the senior management team.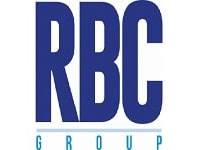 As Sean succinctly puts it: 'they liberated the company'. That's not so say that the business is new to the vending industry.
I was attracted to this business not just by its goals but by its people', Sean said. 'RBC has an exceptionally well-trained and enthusiastic team and the man at the top, Derek Edwards, has invested heavily to expand the business.
The Field Service Division was 'the missing piece in the jigsaw, and it was clear, RBC Group intends to take a share of that marketplace.'
We welcome Sean (left), joined by Vanessa Hodgson – Commercial Manager (middle) and Alan Wick – Sales Manager, on the right.