We're thrilled to announce that this year we've been shortlisted for not one, but two Vendies awards!
---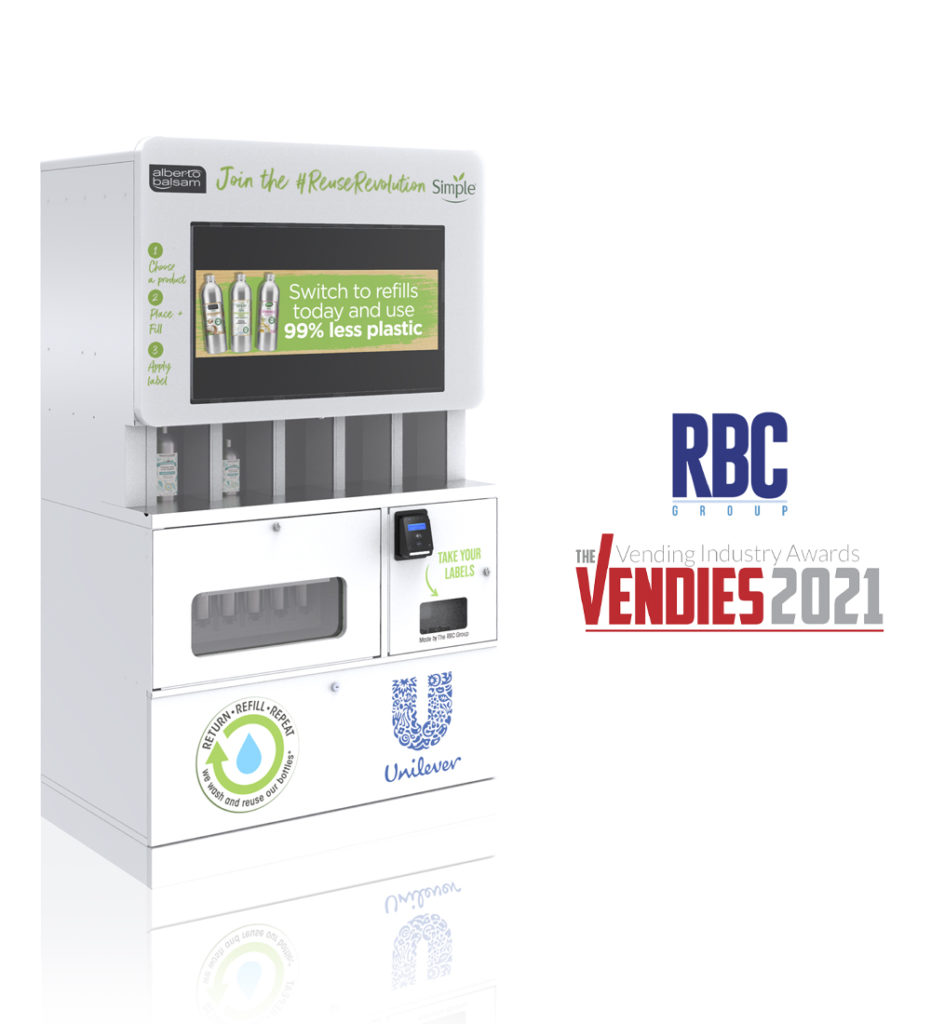 Our efforts to establish new technological standards and create a cleaner, more sustainable future are being recognised within the Vending Industry and as a result, RBC Group has been nominated for the "Best Machine Innovation" and "Corporate Social Responsibility" awards.
Our Refill Station, which allows for a range of liquid products — including shampoos, lotions, creams, washing-up liquid, and laundry detergents — to be sold and refilled at the point of sale presents an innovative, economical and most importantly sustainable solution for retailers and brands alike. The Refill Station works in concert with the Return-Refill-Repeat programme, which is a pioneering new approach to sustainable packaging that's been created in partnership with the ethical cosmetics brand Beauty Kitchen. Over 95% of packaging is discarded after just one use, but with our Return-Refill-Repeat programme, consumers can return empty bottles to the Return Station — a sister machine which can be used standalone or as a slave unit — for them to be washed and cleaned by our partners, and subsequently made available again to consumers.
These innovations encapsulate the very essence of our company — we care deeply about making a difference and we are passionate about our commitment to the environment, our employees, and the communities where we live and work.
The Vendies have long been the most accurate gauge of the industry, consistently championing and awarding the most important innovators and their developments within the field. Naturally, we are honoured to have been selected for such prestigious awards, and we are thankful to our friends, partners, and everyone who has believed in our products.
If you're a member of the Vending Industry, and you share our belief that our products could forge new paradigms and change the world for the better, we would be deeply grateful if you considered voting for us!
You can find the link to vote here: www.thevendies.co.uk/vote/
Good luck to all the nominees!